1 . It's a Free Download Game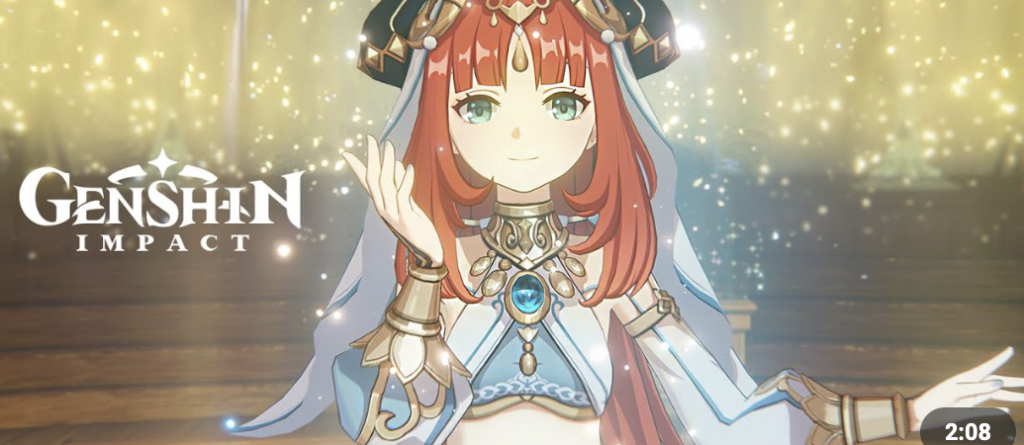 Genshin Impact is a free game. This implies that the entire core game's material is available to download and play. Players will nonetheless shortly learn about Genshin's numerous in-game real-money purchases. Its use of "gacha" mechanics has caused much criticism. For unfamiliar people, gacha is a game mechanic resembling randomly generated loot boxes.
Players can spend real money in return for random item drops. Japanese toy devices that randomly deliver miniature figures in plastic balls are known as gacha. Since these figures are frequently part of a series, gacha fans are encouraged to acquire them all.
The gacha industry is widespread in Genshin. For better characters and armory, this includes "pulling" (like one pulls the handle on a poker machine). Players can extend to the randomized manner where they can get artifacts in the domain.
The good news is that free characters can beat Genshin's main content. Devoted players can advance the tale, finish world quests, and commission daily without spending any money. By doing this, you should receive enough in-game money to use those bought characters occasionally.
However, even if you put nothing down, that's still a risk. Players must be mindful of their expenditure, as with any similar mechanic. You must avoid being seduced by a husbando or waifu you can't realistically afford.
2 . Almost Similar to Breath of the Wild
Zelda fans initially criticized the game for looking too much like Breath of the Wild, but the similarities go deeper. Many of Genshin's mechanics are very similar to BotW's. Unlike BotW, its characters can switch in extensively emphasized battles. It requires you to hunt for team synergies.
The much-anticipated Inazuma area was finally released with the 2.0 update, solidifying Genshin Impact as a stand-alone title. Inazuma is a place of sakura blossoms, yukata-clad folk, and intricate temples that heavily influence Japanese culture. It is the location of the idyllic, pastel-colored Watatsumi Island.
3. Allows Cross-save
The acceptance of crossplay and cross-save features by Genshin Impact is a factor in the game's popularity. Available platforms for the game include Android, iOS, Windows PC, and PlayStation 4&5. You can play with anyone, regardless of their system, because multiplayer is easily configurable. Cross-saving enables gamers to switch between their PC and phones while traveling without having to start the game from the beginning. There is work being done on a Nintendo Switch version.
4. The Game is Multiplayer Friendly
Genshin's multiplayer should be noted as only accessible from Adventure Rank 16 onward. After about 12 hours of playing the game alone, you'll eventually reach this rank. If you plan to play multiplayer immediately, it's good to be aware of this. Before it becomes available, you will need to gain some experience. No need to worry as the single-player content is quite enjoyable.
Players are free to form teams with pals no matter what device they use to play. Cooperatively completing tasks and taking down formidable enemies is regular MMO fare. The only way to complete some Genshin accomplishments is via multiplayer. You'd gather your Discord friends for an adventure full of terror towards the Hilichurls and Abyss Mages.
Another suggestion is to decide on the server you'll always be playing on upfront. For multi-player to be effective, all players must use the same server. When a player creates their characters on the wrong server, they won't be able to participate. To avoid a disastrous game night, make sure everyone agrees beforehand.
5. The Game Collaborates With Playstation
Recently, Genshin Impact and PlayStation worked together on a Horizon Zero Dawn crossover. Aloy, the main heroine of Horizon, was included in the v2.1 upgrade as a free five-star protagonist for Playstation players. Since the v2.2 upgrade, she has been made accessible on all platforms. Aloy's appearance was changed to reflect Genshin's adorable anime style without taking away from her green eyes, fiery red hair, and accessories. She uses all her elemental power, including the Cryo (or cold) element and a unique bow.
6. It's Quite a Hustle
Even though it's further down the list, any Genshin player will probably mention the grind as their first piece of advice. Your characters must level up, but so must their tools, treasures, and skills. Each system has a unique collection of items you must collect from foes to upgrade. Certain ones are only accessible on specific days of the week.
A player must complete a couple of commissions and resin (a limited energy resource used to claim boss and Romain's rewards) every day. Your Adventure Rank rises when you complete tasks, boosting your World Rank. By doing this, encounters with foes like Geovishaps and Fatui Mages will scale to your skill level.
However, some players might find all this overwhelming. The good news is that you do things at your own pace. It's never that serious, just join the game, check off your dailies and have fun while you're at it.
Genshin is not perfect, like any other game, but it still has much to offer. Hours of entertainment, beautiful art and a constant stream of fresh content are all yours for the pitiful sum of nothing. There is no drawback to trying Genshin Impact except trying to resist the attraction of the gacha.